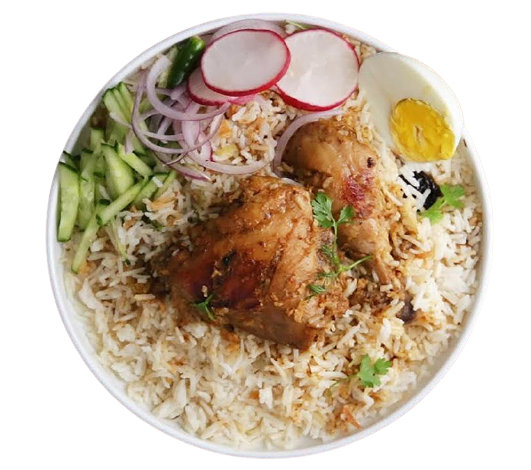 Whether you get cravings for some delicious food past midnight or you are binge-watching a new Netflix series all night, Owl Dhaka will now be at your service.
The wait for a reliable midnight delivery service is finally over. Just at the tap of a button, you're not only getting food delivered at night, you're getting it delivered straight from the food capital of the city, Old Dhaka.
At Owl Dhaka, we intend to build a community of people who practice the nocturnal lifestyle or in other words are Night Owls. We are aware that the Night Owl community is vastly increasing in Dhaka specially due to the latest pandemic which means more and more people are staying awake at night and hence there is an increased demand for food delivery services past midnight.
You're not alone! We're all in this together which is why we had to come up with a solution to allow our hungry Night Owls have access to delectable food until 3 am at night! Here at Owl Dhaka, we prioritize quality whilst guaranteeing that the prices don't take a toll on your wallet. We believe that our fellow Night Owls deserve only the best and to ensure this we have selected some of the best restaurants at Nazira Bazar including Haji Biriyani and Bismillah Kabab Ghar.
We are here to meet your cravings all day, every day. If you want to order earlier then you have the option to pre order anytime and then receive it after deliveries begin from 9pm. Needless to say that you will be able to track your order on our app from the moment you place it till it reaches your doorstep.
We are delivering in Dhanmondi and Ramna currently and hope to expand our coverage throughout the metropolis. The minimum order amount is BDT 350 and delivery charges will depend on the distance between your delivery address and Nazira Bazar. Our relentless efforts will be towards ensuring your delivery is on time based on the provided estimated time of arrival.
Team Owl Dhaka is very passionate and cares deeply about what our fellow Night Owls want and so we are ready to go the extra mile to understand your needs. If you need any refreshments that is not on the menu, you can give us a call and we'll try to arrange it for you. As we believe that we don't just deliver food, we deliver happiness!